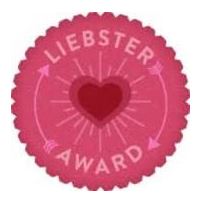 I've been nominated for The Liebster Award!
The Liebster Award is given to up and coming bloggers who have less than 200 followers by their peers in the blogging world.  So just what does Liebster mean?  Did a little poking around the blogging world and found out that it's German….it means sweetest, kindest, nicest, dearest, beloved, lovely, kind, pleasant, valued, cute, endearing and welcome. I am encouraged by every word and could not be more honored.  Thanks to Marcy Hanson at NoMaybeBaby , http://nomaybebaby.blogspot.com/ for the nomination!
Below you'll find 11 random facts about me, my answers to specific questions and finally I will list 11 other bloggers that I am nominating for this award.  Please take a moment to visit their blogs.  I have been blessed by and have enjoyed reading/connecting with this loving and talented community.  Each of them has so much to share…truly..take the time and be encouraged.
11 Random Facts About Me:
1. I used to be a professional ballet dancer.
2. I am a grandmother of 2. Always thought I'd have a long gray braid before that happened but alas..life.
3. learned to endure and perhaps enjoy the world of maybe. In the past I felt lost in the middle and only felt peace in the definitive – Yes or No. Again…Life.
4.My favorite animal is the hippopotamus.  Do any of you remember Henrietta Hippo from the New Zoo Revue?  in Swahili you'd say kiboko.
5. think I came out as a Christian as a result of social media.  I didn't realize it but I sort of lived in 2 worlds.  My NYC homeschooling mama life ( where we just don't get into the politics of faith) and my church life where I served in the ministry.  but they always remained separate.  getting involved on twitter and FB introduced my communities to each other and brought my faith out to be shared with all.  Amen!
6. I am ticklish.  I would tell you where but you might use it against me someday – my husband and children do.
7. I love a long dress. The longer the better.  Trailing skirts, tattered and dusty hems…love. love. love.
8. baking by candlelight puts me in touch with my inner pioneer girl.
9.I love rain.
10. I've only been to 2, but curriculum fairs excite me.
11. I have a serious problem with paper clutter.
And now the specific questions: 
1. What is your favorite day of the week?  Wednesday. Because of the way it is spelled.  W. E. D. N. E. S. D. A. Y.  Say it with me Wednesday!
2. Are you a morning, noon or night person?  have become a night owl since parenting.  kids asleep..I can get into the groove of housework,exercise,writing…whatever.  All with a smile.
3.What's your dream car? I love our Honda Odyssey – Virginia is her name.  Don't tell her that I'd trade her in for a newer model.  She's 10 years old and I really like some of the changes.   Same color just – new.  I know, I feel horrible.
4.What movie would you say describes your life?  Penny Serenade.  I watched it for the first time at the recommendation of my daughters birth aunt.  courtship, marriage, baby dreams, loss, adoption – life.  melodramatic but I love it.
5. Beach, country or city person?  I'm a city girl who thrives in the country and loves the beach.  I can't answer that question.
6.If you had an extra hour a day, what would you do with it? I'd dance pretty, I'd dance for Him!
7.What's the meaning behind your blog name? a reminder to myself to be tuned in as a mother – to mother with my senses. see – truly see, with vision  speak – words of life/respond in love  hear – listen   mama – universal term for the matrix of the home
8.If you knew you wouldn't fail, what would you do? minister the word of God around the world.  missionary work
9.You inherited a million dollars but can't spend it on yourself. What would you do with it?  Donate it to adoption agencies that heavily support counseling and services for birthmothers and that provide long-term support for families built through adoption.
10.Who inspires you? Why?  My mother – Mary Gh'Rael.  Her bravery and life choices have inspired me. Also my children's godmother Nisaa Christie – seeing, talking to and spending time with her always leaves me recharged.  She has the ability to transform situations with her ideas and creativity and is a master at re-inventing her life simply by choosing life.  every day.  Love her.
11. If you could trade places with one person for a day who would it be?  I'd trade places with my youngest. would love to know how it feels to be the baby of a family and to just be 2 for a day. naps, snack time, free play all day, loads of hugs and kisses. I'm intrigued.
and finally my list of nominees….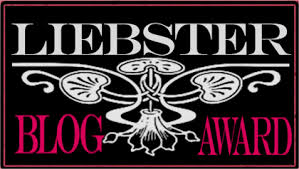 http://40yearwanderer.com/
http://thinklovesmart.com/
http://kdcorner.wordpress.com/
http://www.agirlonthedoorstep.com/
http://themahoganyway.com/
http://fertilityfaith.com/
http://voicesofendo.com/
http://faithandfertility.com/
http://doigetaredo.com/
http://cristchronicles.wordpress.com/
http://helpformyheart.com/