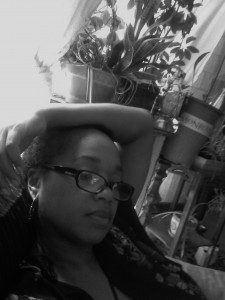 I didn't make it to an InCourage inRL meet-up this year. InCourage inRL (in real life) is a webcast conference for Christian women promoting community  and welcoming women as they are – REAL. FLAWED. BEAUTIFUL. Women, mom bloggers, writers from all over the world attend these person-to-person  assemblies.  Some of these women I now call – friends.  Although we've only communicated online – sharing our stories, passions, lives – we are friends.  I register.  I'm ready.
When the Long Island host had to cancel I searched for another gathering.  So badly did I want to attend this meeting, that I prepared to make the  4 hour drive from New York City to Lititz, Pennsylvania.  I looked forward to meeting Sarah Mae, Crystal and a few others ladies I've followed on Twitter for the past 4 months.
I'm at a point in life where community feels like everything.  The magnitude of its importance has been made clear in my life and I am enjoying new sources while trying to find ways to light little love fires in the communities I already call resting places…comfy cradles with room for growth, where I am loved and freely love in return .
When Big Daddy and I got our signals crossed and I realized he had to work, my plans for travel went south…literally.  No sweat…I'll watch on-line. I'm pumped for this thing…it's going down. Surely encouragement can be found at home …. my Bible, journal and iPad open and ready to receive.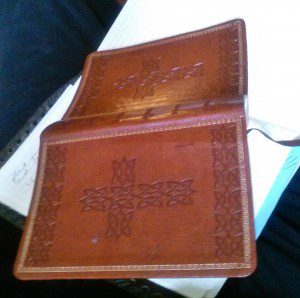 Just before sitting down for the first session at InCourage I did a final email check and realized that Priscilla Shirer Live 2013 was being aired…at the very same time.  I had registered for and paid for this broadcast weeks ago.  Like my new friends at InCourage, this journey online…blogging, social media etc.  introduced me to Priscilla. She's another friend in my head.  I read her blog and hang out with her before dinner every Tuesday at Going Beyond Ministries. What to do?
Like any other multi-tasking mama, I reasoned, there was no reason for me to have to choose.  I'd watch both. And that's exactly what I did. Flipping back and forth from site to site I met and heard, for the first time, actual voices of the ladies of InCourage. The stories shared were achingly beautiful, hopeful and life-giving.  I was inspired to love on my community through service and in the giving of time to friends I long to see but find, I just never get around to. I absolutely loved and felt connected to Annie Downs, speaking wisdom on trailblazing and Deidre Diggs, sharing a vulnerable, tender story on the breaking of a heart…by a friend. Hearing the word/work of these women touched me deeply. Their words, pricking places that lay dormant as I make my way through life sometimes…trying not to feel or think. This was a love festival not to be missed. When loved, you love – so I sent messages like this to friends – "Your gifting is a blessing from God…your brokenness is His greatest platform.. Let Him use you. I love you." When loved, I love.
Over on Priscilla Shirer Live 2013 the word was on fire. Priscilla has a heart for God and the gift of simplicity and practicality in her teaching.  Her impartation on Gideon left me at His feet…floored and humbled as this teaching mirrored my soul and I saw, again, my life…in His. I vowed to worship like Gideon. To offer my gifts to God like Gideon.  To begin all battles on my knees and with the assurance of victory, like Gideon.  I also got to experience the music ministry of her brother Anthony Evans. I will definitely be sharing a favorite called "Silence" on my FB page at www.facebook.com/broaderscopeoflove.
The timing on everything worked so well.  The lunch break and intermission on PSL2013 gave me the opportunity to check in with my friends at InCourage. Besides, at InCourage, I had freedom to stop and start when necessary. I could go back later and catch anything I missed. Often its the smallest things that make all the difference. I was so happy for this simple but brilliant scheduling idea that made this day work –  for me, and I'm sure many others.
In the end, I missed nothing, gained everything and rest knowing my day went according to His plan.  In real life, I was InCouraged with Gideon and these faces..it's here that I am first called to take part in community, in life and in love… as wife…as mother.
An unusual day at home indeed…I have never spent an entire day online, at home, and it was okay? understood? Really?  So this is the view from my love-worn chair… I refused to budge, and every so often took pictures –  this is what I saw – Big Daddy soaking in a little word before going off to work, the one and only Lady B in another moment of fabulosity , sweet C caught pensive, the little balloon guy and the constantly questioning 12-year-old – we'll call him CanI?