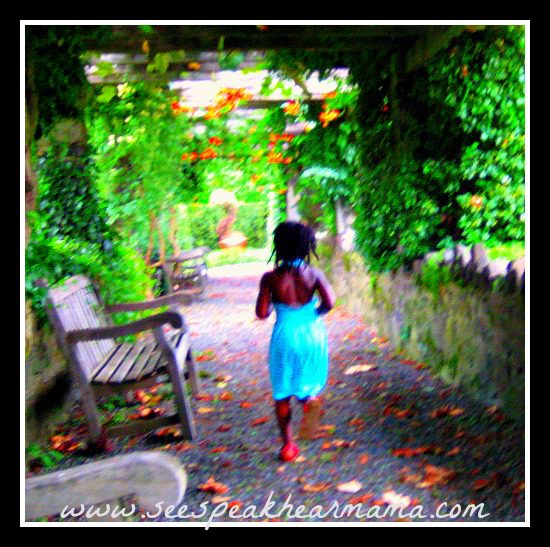 She's in her room packing now.  The sound of drawers opening and closing , forcing me to deal with this moment.  Metal wheels on oil hungry rail casters rolling , sliding and then shut. This dresser drawer providing the perfect metaphor for where I am now.  I've opened my heart to this, it would be almost impossible to close it now. I hear and feel her indecisiveness and though she's  thinking about clothes…I'm somewhere else.  I'm thinking about relationships, family and the choices I've made as I've embraced adoption as a family building alternative.
For the past week her conversation has rotated around this central theme – the sleepover. "Can I blow dry my hair? We'll probably do each others nails, right? What time are we meeting on Friday?"  Everything for her seems to wrapped up in this usual, but far from  ordinary – sleepover.
I've shared in a earlier post that I enjoy the experience of open adoption.  I have levels  of openness with all of my children's birth mothers but the Locketts and Eppersons have become family.  Our adoption is wide open.  With visits, phone calls,emails and now a sleepover.
I realized today that I have carried around a little tension about this visit.  It will be the first time that I release her to her other family – without me.  Without us. I have to be honest, my mind likes to go there sometimes…entertaining thoughts I know are untrue.  But the reality is my eldest daughter has a birth mother. A birth family. A wonderful and amazing family of people who love and are invested in her life. I am not the only one. As she pushes toward her genetic destiny…reaching towards her future self, I see and feel this tension more and more. I imagine her "fitting in" with them and pulling away from me and it makes me doubt. I'm in that space between complete trust and constant questions and its uncomfortable.
Ila is 10 now.  The dance of hormones and emotions that lead to a special relationship with her body has begun. Puberty. Make no mistake about it – there will be another woman in the house very soon and I can feel it. I sometimes wonder if all of this change is exacerbated by adoption.  She's running headstrong and fast towards independence and I want only for her to be secure in who she is…her biological and adoptive self merged whole as she sees her reflection through Him.
I love her birth family.  In 10 years we've carved out a relationship of trust and confidence in each other.  I can honestly say we've been subconsciously  preparing for this…so there are no surprises. I'm ready. Simply writing this post has reminded me of our first meeting and subsequent get-togethers.  We had no idea what we were doing, but trusted the God who loved us.  With crystal clear messages, He revealed His involvement in our union.  Doubt has no place in the community we've created.  Today He assures me of the confidence I can have in preparing for her launch into a world without my constant presence.
Ila's going to spend a little time with the family that knew and loved her first. And I… am basking in the grace that allows us to explore a broader scope of love.
Transition is an "in between" space –  connecting complete trust with constant questions. We anticipate, then experience – change. Seems like a lot of that is going on around here.  I'm living between the yes and no, the holding on and letting go.  I know it's sometimes necessary so I'm  meditating tonight on my "in between" as a place of rest.  What about you?
I've been working on this post since this morning.  It isn't a true Five Minute Friday post but its where my heart is today. I asked the Lord to lead me in sharing it tonight. When I saw the prompt "in between" I knew I had the green light.  Swing by www.lisajobaker.com to read more words/work on the prompt "In Between".
also linking -up with Leigh Ann and Nikki at www.christianmommyblogger.com for Fellowship Friday and Laura at www.missionalwomen.com for Faith-filled Friday.