I met Ashlie Haddock on her Facebook page dedicated to infertility awareness. I was delighted to wear a pink ribbon with her and her many followers in honor of infertility awareness month in April 2013. It wasn't the first time I publicly supported efforts to bring this seemingly unspeakable struggle to the forefront – but it felt like it. I admire Ashlie's committment to the cause…especially since she's still in the trenches. Read her story. She shares the personal testimony of a marriage strengthened through solid lessons on faith.
˜˜˜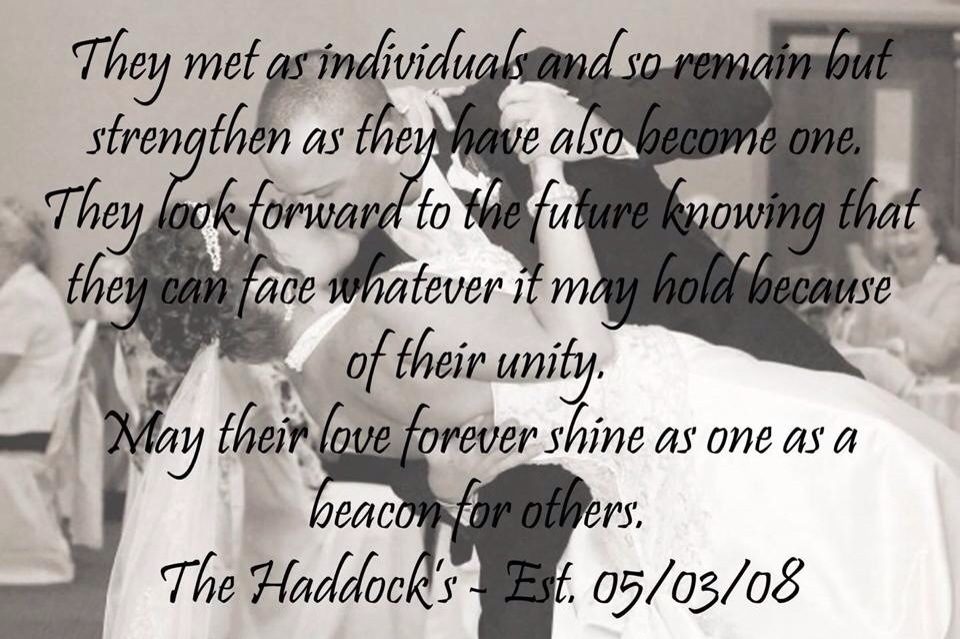 I believe any struggle or circumstance can be used to glorify God if we allow it to. As I have struggled with many heartaches, struggles, bitterness and suffering the past 5 years, God had laid it upon my heart to give my testimony. I pray my testimony can help others.
2 Corinthians 1:4 Who comforts us in all our tribulation, that we may be able to comfort those who are in any trouble, with the comfort with which we ourselves are comforted by God.
TESTIMONY
I believe God has given me much comfort through my journey and I feel I should share my story so that God may speak through me to help comfort others. I praise God for where I am today and how far I have come in our journey. I still have a long way to go but I must always look ahead and remember how far HE has brought me.
In 2003, I met Trent and he proposed in 2007. While dating, we had a 4 and a half-year long distance relationship which I will discuss later. While discussing our future, we talked about starting our family. We talked about if, for some reason we couldn't have kids, we would adopt. We also talked about what type of church we would attend as we both came from different religions. We got married May 3rd, 2008 and on May 16th, 2009, we started trying to get pregnant.
After a year of no pregnancy we began wondering what could be wrong. We never imagined we couldn't get pregnant as our families never struggled conceiving. We finally got a diagnosis and were told we were sterile. Trent was born with a congenital absence of the vas. After getting our diagnosis as we were leaving the doctor, I will never forget the look on Trent's face and sound of his voice. Before we could even get sat down in the car to leave Trent asked, "Are you going to divorce me?" I always knew, but realized more in that moment, what a special marriage we had. I knew there was nothing that could break the marriage God had given us. Later you will see how I feel God was preparing and strengthening us while dating to endure infertility. Only 2 weeks after getting our diagnosis, an adoption fell into our laps. We were still grieving and trying to cope with our diagnosis. After many prayers, we couldn't go through with it. It was devastating but we turned it down. We still had hopes that somehow we could carry our own child. In the middle of all the IUI's we did with known or donor sperm, we got approached with another adoption falling into our laps. The mother decided to keep the child. And then a third and forth potential adoption – and they fell through too. Here we are today 5 years after first trying to conceive, 3.5 years after our first diagnosis, 1 turned down adoption, 3 other potential adoptions that didn't work out and 9 failed IUI's later. We walked away with empty arms a year ago in February.
This journey has been the most painful thing we have ever experienced and is still something we battle but I have learned so much through our struggles and want to share some of God's blessings. ~ read more ~