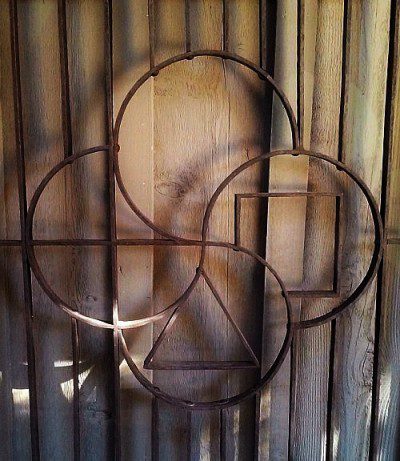 Elijah obeyed GOD 's orders. He went and camped in the Kerith canyon on the other side of the Jordan. And sure enough, ravens brought him his meals, both breakfast and supper, and he drank from the brook. – 1 Kings‬ ‭17‬:‭5-6‬ 
Faith makes us sure of what we hope for and gives us proof of what we cannot see. – Hebrews 11 : 1
"Laity Lodge"…my 12-year-old daughter says I just like to say the name. She's right. The name rolls off my lips like a lullaby from a soul known language. Laity Lodge called my name in tongues of fire. I heard. I answered.
It's a special place. Sitting in a canyon felt like the right place for my city girl soul to unload a little of the drama of my daily life. I could unpack the questions, the disappointments, the longing. And the earth was ripe and ready. Yielding to my request for a little loving time…the canyon held me.
The land is prayer soaked. Every step taken releases a whispered prayer, voices of saints who covered the ground in tears for the people who would come. I needed Laity lodge and Laity Lodge was ready for me.
I can't say how I got there. The months leading up to the trip were crazy and on several occasions I thought about canceling. The recent slew of deaths of unarmed black men by police officers or officials left me emotionally spent. My trip to Ferguson in August was like a branding iron on an old scar. My families personal connection to the unanswered questions surrounding tragedy like this opened up a Pandora's box of emotions I had no name for. I needed to go. I didn't know how badly.
Still, one thing or another never felt right and my initial peace over a longed for retreat with the staff and writers from The High Calling morphed into a battle with doubt and fear. I didn't want to leave my family. I was afraid to fly. Every reason topped the other. I didn't want to go if God wasn't going with me.
When my husband dropped me off at the airport I crumpled in his arms as the stress of going turned to tears. Our goodbye hug/ prayer sent me safely, peacefully to the Texas hills. I knew god would hold me. If I didn't know it then I received my last flight confirmation from a security guard who sang No Weapon by Fred Hammond, (out loud and loud ) while checking passengers in.
A miracle got me on the plane and a miracle met me in the canyon. My first conversations with Amy Brietmann and Tammy Hendricksmeyer involved talk of unicorns. I knew we'd hit it off. I believe in miracles. I needed friends to believe with me.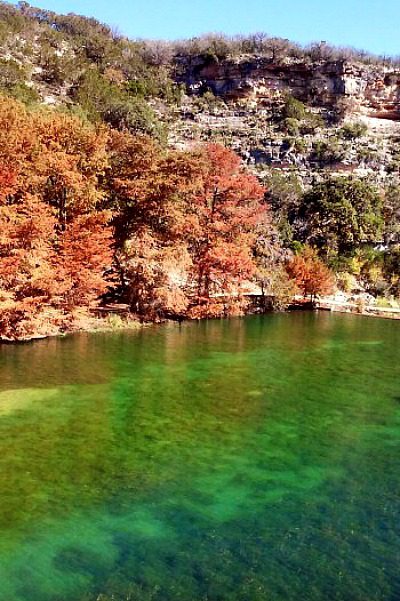 I got quiet. The combination of spiritual retreat and physical rest scratched dreams and ideas loose from a mind cluttered with content. To do lists, responsibilities, relationships….content. Only on the ride home did I fully recognize how much had been poured into me. Time spent with such inspiring people left me with lots to process. Those conversations helped me claim the dreams I've held tight. From others, from myself.  To let some things go.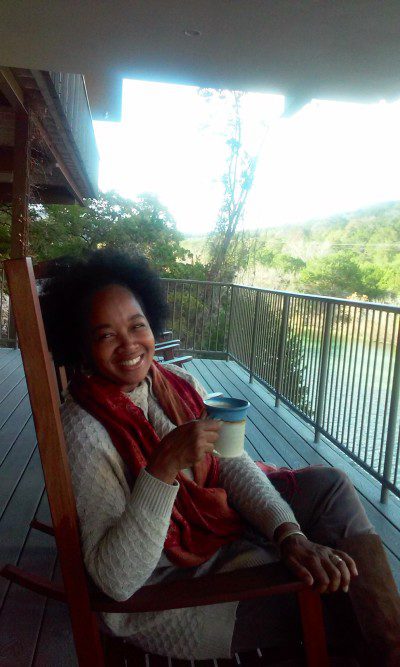 I had coffee in a rocking chair overlooking the Frio River and took a magical walk with friends up, around and through brambles and pathways marked by the memory and stories of those that walked before. I stopped. I looked. I listened. Each day the canyon seemed to open wider to accommodate anything I might offer. I experienced the drive through the river and the Threshold tower designed by Roger Feldman. Walking toward it broke the last pieces of my city girl soul. Preceded by a pathway of brittle, crumbling rocks, the tower stands alone in a clearing calling out for restoration. The tower is the epitome of decency and order with every stones placement having been precisely calculated in derivatives of 3. It's a Trinitarian beacon of hope and place for deliberate respite. I walked in and took a seat.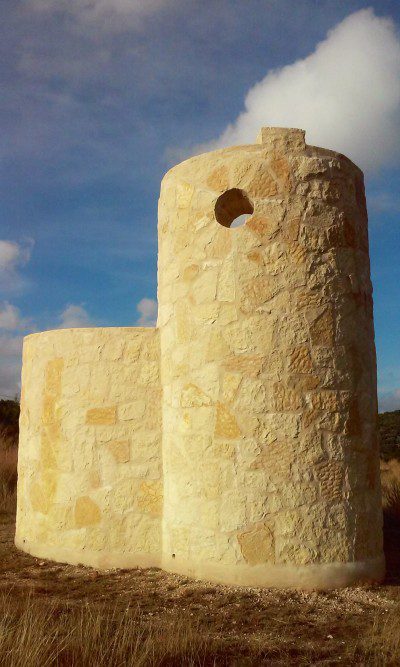 And the bookstore. I'm not sure what it is about the bookstore but the first time I went in I collapsed in a pool of tears while fingering through a copy of Madeleine l'Engle's "Walking on Water". Where they came from was a mystery. I wasn't feeling sad, or tired. I'd been at the lodge a few hours and I guess the fragrance of god and a lone empty chair in the corner offered the permission I needed to breakdown. A wave of cleansing tears washed over me and marked the beginning of the soul excavation that took place in the canyon.
The staff at the High Calling is perfectly matched for this magical place. Taking seriously the sacred work of hospitality they met every need. From delicious, lovingly prepared food to the open palm feeling of a bed calling me to nap in the middle of the day… I felt cared for.
Prayer is our souls language…for connection and communication to our creator. It makes sense our souls know it well. And prayer is the language of Laity Lodge. Only God could crack open a space on earth to hold the hearts of such weary souls. For refreshment, for peace. Laity lodge is a place for quiet, for healing.
I had to report for jury duty the morning I returned home. And the world seemed to crumble under the burden of systematic injustice in the days that followed.  It was hard to hold onto the unicorn and the billion stars I thought I could touch one night in the canyon. So the devil did everything he could to make me think Laity Lodge was a dream – fantasy conjured up from a clearly delusional Jesus freak.
But faith is part fantasy. I can't make you hear the messages I received from the saints that knew I'd come…I can't make you hear the voice of God crying out from a canyon. I can tell you it happened and you'd have to believe me.
I'm holding onto the unicorn. I saw a unicorn at Laity Lodge. I did.
Were you there? Leave a link to a post you wrote about your experience. Have you ever wanted to go? I think you should. Do you believe in unicorns?
 Let your handmaiden find grace in your sight…#GiveMeGrace
♥
Loading InLinkz ...