I met Chavos Buycks in THRIVE, an infertility support group I co-lead on Facebook. Some of you may know her from her blog, she's a pretty regular contributor at #GiveMeGrace. Our friendship is new but she's got a powerful testimony. She's a woman of wisdom, a seasoned warrior. I'm honored to offer space to tell her story.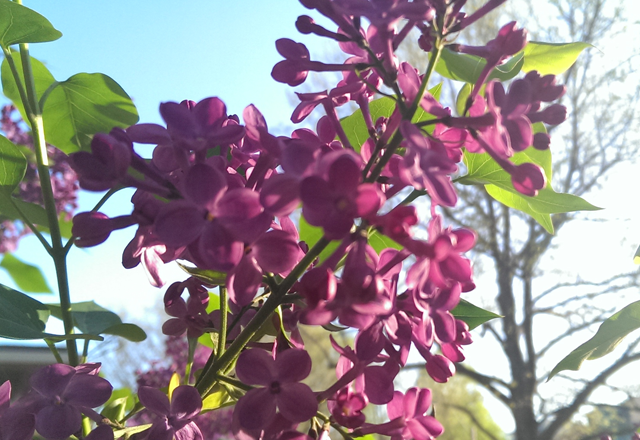 "You have the spirit of Hannah." One woman said to me. I smiled and tucked that word away.
I love the story of Hannah. Hannah, who was a barren mess, taunted by her husband's second wife Peninnah for not having kids, accused of being a drunkard by Eli, the priest and a mighty prayer warrior turned mother of one of the greatest prophets of all time. Her story is inspiring.
But I was a little annoyed with being told I have her spirit, not because she was evil. But because of the anguish, turmoil and shame she went through during her barren season. Who wants to experience that?
I don't know how long Hannah and her husband Elkanah dealt with barrenness (a.k.a infertility). But for my husband and I, it's been a ten year barren season. We thought having a family would happen in "God's timing" without any issues. That's not the case at all, there's been one issue after another. Here's a brief look at our barren season:
 We tied the knot on Christmas Day 2004.
 Year 1 – We enjoyed life and each other and trusted God to open my womb in His timing.  I started vomiting on my periods and I had no idea why.
Year 2 – People asked, "When are you two having kids?" We always answered, "Whenever God wants us too, in God's timing." We didn't use anything to prevent pregnancy. I continued to vomit on my periods, which I thought was a normal thing.
Year 3 –  We lived, loved, laughed, worked, worshipped, prayed and played. We trusted God would open my womb when He desired. We believed it would happen.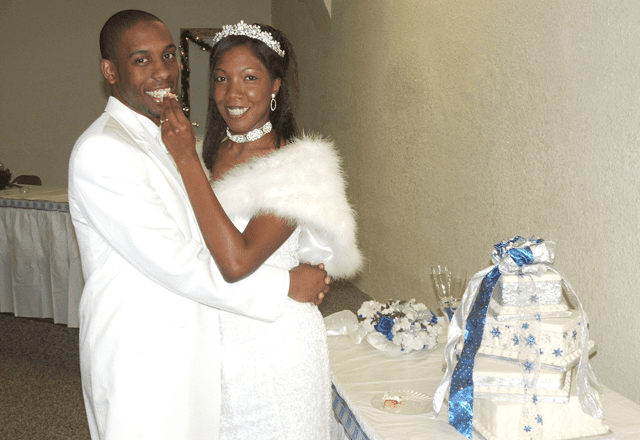 Year 4 – The vomiting episodes stopped for two months then started back up (pain-killers no longer worked). I was clueless to what was going on in my body. But encouraged and hopeful for children.
Year 5 – I experienced pain, horrible cramps, heavy bleeding along with the vomiting during my periods. And foreclosure. I found out from a relative about a female condition called endometriosis. I continued to hope to be pregnant by the end of the year and prayed like Hannah prayed.
Year 6 – My ob/gyn found a lemon-size fibroid and confirmed I had endometriosis. I had laparoscopic surgery to remove both. The pain lessened a little but vomiting continued. I continued to pray, hope and pray some more to be pregnant before the end of the year.
Year 7 – Endometriosis came back and got worse with pain, horrible cramps and vomiting. I prayerfully waited and dreamed about having children. I was discouraged and disappointed and lost hope it would ever happen.
Year 8 – I received chiropractic adjustments and started charting and using an ovulation kit. I shared with close friends about our desire for children and the endometriosis issue. I was sad and disappointed with every period.
Year 9 – We had our first consultation with a fertility doctor. It was confirmed my egg reserve was low. I had a second lap surgery to remove endometriosis and another fibroid. I was put on medication to try to get rid of the rest. My hopes of being pregnant  were faint like a weak pulse. I had a bad case of hope deferred-ness and stopped charting.
Year 10 – My periods came back worse than before and the fibroid returned.  My egg reserve level is still low. My doctor suggested the IVF route (I struggled with this at first) but we decided to try it.  We prepared to take an IVF class but our insurance didn't cover the clinic. I found out recently my FSH level is high (which could mean my egg reserve is failing per doctor). A second fertility doctor recommends donor egg as the only option for us. Doctors can no longer help us conceive. We need a miracle from God.
What do you do when God closes your womb, or allows you to go through a barren season? It's not like I can go up to God in heaven and take his hands to open my womb, or make him change the season to springtime.
I've given up the dream of having kids and then I hope again. It's a tug-of-war between hope and reality. I took several pregnancy tests in hopes of miraculously becoming pregnant but they've only disappointed and reminded me I couldn't produce anything.
I've received many pregnancy announcements, went to baby showers and seen babies everywhere.  One time, there were ten ladies pregnant at my church. And before we left that church, we were the only couple without children. It was like the spirit of Peninnah taunted me through those things saying, "See, God closed your womb and you can't produce anything. You fruitless woman."  I've cried many tears for years over this issue.
This season of barrenness has been a difficult one to walk through. And the once dearly loved story of Hannah became a reproach to me. I was now living out the word, "You have the spirit of Hannah."  And I didn't want to be like Hannah. I cried to my husband, "Hannah prayed and begged God for a child.  Why do I have to pray for a child when other people just have kids without even asking for it? I don't understand why I have to."
I expected this season to last for a short period like natural seasons do. Nope, not so. Imagine having a cold, dry, lifeless and fruitless winter season for ten years. It could be really depressing if you dwell on it too much.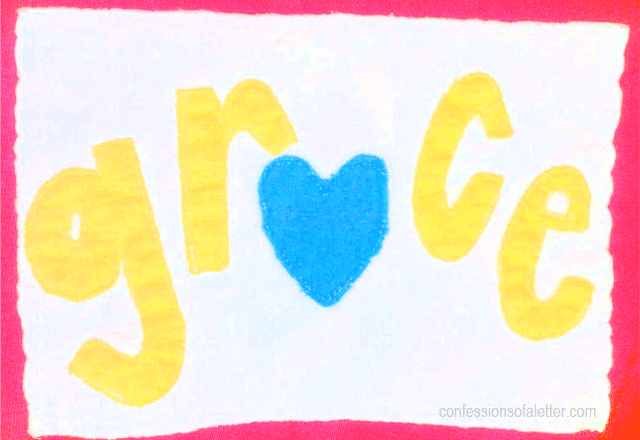 I choose not to dwell on it anymore. Nor sit and mull over what I don't have in this season, but I'm learning to see the beauty in my barrenness. I couldn't see it at first, second, or third but God has opened my eyes to the beauty of it all. The beauty of my barren season has been a deep closeness, intimacy, communication, friendship, and understanding with my husband. I trust, God will make all things (even my barrenness) beautiful in His time.
I've embraced my barren season and being like Hannah. Hannah's name means "grace."  My friend made a t-shirt for me with the word "grace" on it.  God is declaring "GRACE" over me and you in this season.
Now, I understand what the lady meant, "I have the spirit of grace" to endure, survive and thrive in whatever season I'm in. And year after year with each passing birthday, I'm making it by God's grace. With each pregnancy announcement and negative test, I'm making it by God's grace. With babies everywhere, I'm making it by God's grace. Because He sees me as a Hannah, one who has grace. So, I don't mind now, go ahead and call me Hannah (smile).
2  Corinthians 12:9  And He said to me, "My grace is sufficient for you, for My strength is made perfect in weakness." Therefore most gladly I will rather boast in my infirmities, that the power of Christ may rest upon me.
Tell me, have you been in a barren season? If so, how are you seeing God's beauty in this season?
 this  post appears as part of Last Girl on the Hill : a blog series on fertility and faith