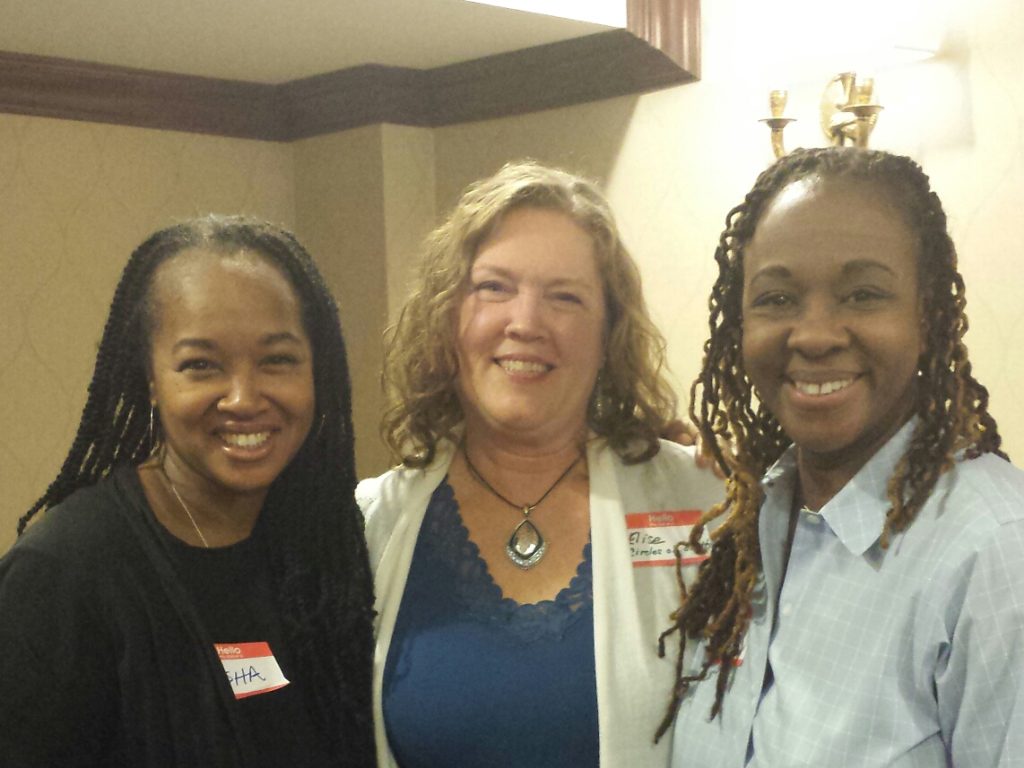 My mouth will tell of your righteous acts, of your deeds of salvation all the day, for their number is past my knowledge. With the mighty deeds of the Lord God I will come; I will remind them of your righteousness, yours alone. O God, from my youth you have taught me, and I still proclaim your wondrous deeds. So even to old age and gray hairs, O God, do not forsake me, until I proclaim your might to another generation, your power to all those to come. – Psalm 71:15-18
From the back of the room I saw tears forming in the corner of her eyes. She spoke with a lump in her throat and I could feel the soft tremble of emotion as she told her story…again. Elise Daly Parker is a community building powerhouse and her story is the goose bump kind. She tells it in a river of words that take you on a god-spotting journey. From faith-shattering to awe-inspiring you straddle the crest of the wave knowing its equal parts awful and lovely, broken and true. Still, God leaves room for calm, space to breathe…in her storm. Elise tells it with heart.
I woke up early this morning to take a van from 42nd St in New York to attend the Circles of Faith Women of Influence Breakfast. I'd looked forward to it for months. A chance to connect with other bloggers and writers on the east coast was one thing I wouldn't miss. I made it my business to be there. An opportunity to hang out with Chelle Wilson would have been reason enough to attend but there was so much more. I met the only East coast representative from Noonday and enjoyed divine appointments with women whose lives mirrored my own. The staff at Circles of Faith did a wonderful job in assembling such a diverse group. And I brought a friend, Tanya Jones, my long-time sister in ministry sat right next to me.
Before Elise finished telling her story the room erupted in jubilant praise. Standing to our feet we couldn't help cheering. I'm sure it happens every time she tells her story – and that's just the way God wants it. Telling our stories is potent powerful medicine. It's a healing inoculation against doubt – a booster shot for faith. We all enjoyed the after glow of the presence of a God who lives in the story. Each word a holy helping of grace – an in the moment measure of encouragement.
I think we all got saved again hearing her story. In the telling, she did too. It's the God good kind of story that makes you believe…because He showed himself mighty, He redeemed every shattered thing and she…lived to tell.
Don't doubt the power of telling your story again and again and again. I watched it heal her and help us.  Doing the happy dance at the end of a battle doesn't mean every wound has completely healed. Let's face it, every story is a journey, a process. The fullness of redemption takes time. In the interim God makes magic with the words. The brilliance of the masterpiece is in the weaving of each sacred chapter. It all starts with words.
We live in a fast paced world that demands something new every day. It isn't easy to keep up. We respond to the onslaught of new information by archiving our stories. Our testimonies get shelved. A good flashback reminds us of His righteousness…His mighty deeds. God works in the wonder of a new day, I'm sure of it, but there's no expiration on the glory of a story. So begin at the beginning. I'm listening.
Celebrate the power of a single story. Tell your story again. 
Let your handmaiden find grace in your sight…#GiveMeGrace