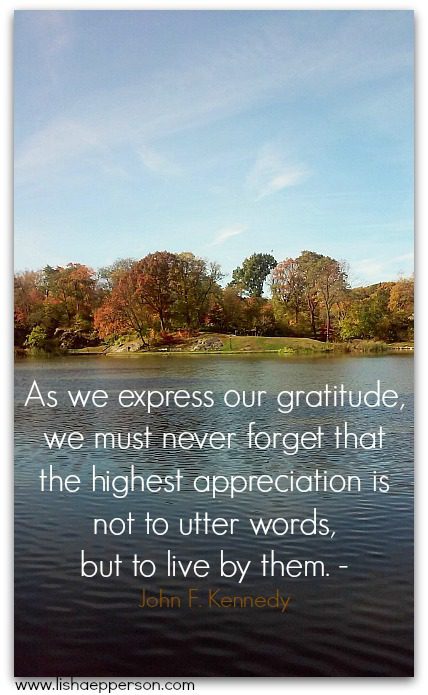 Let us be grateful to the people who make us happy; they are the charming gardeners who make our souls blossom."
― Marcel Proust
As we express our gratitude, we must never forget that the highest appreciation is not to utter words, but to live by them. – John F. Kennedy 
Every time you cross my mind, I break out in exclamations of thanks to God. Each exclamation is a trigger to prayer. I find myself praying for you with a glad heart. – Philippians 1 : 3-4 The Message
Wisdom waits. In my twenties, expressions of gratitude were measured by feelings of satisfaction with my life and goals. A typical gratitude list would've read like an entry from a trendy fashion magazine. I'd have been grateful for my hot new boots ( the ones I found on sale in Greenwich village, for $50 less than they sold for in Neiman Marcus). If pressed further, I might have expressed satisfaction over a professional accomplishment – the successful execution of a challenging piece of choreography. Or something practical, my pleasure in realizing a troublesome roommate moved out in the middle of the night. Eight dancers in a 3 bedroom apartment created the need for "situation" shuffles. Navigating the delights and pitfalls of a first apartment was interesting if not always easy.
Only then, after covering the "me and my world" head space of a young woman on the run would I have considered the basics. Family, friends, health….
I'm thinking about gratitude …. how to move past distractions to live a life of perpetual thanksgiving at 5 Minutes for Faith. Join me.